Pre-School (3-5)
Preparation for primary school begins in earnest on the ground floor, where we continue to follow the EYFS focussing on different themes every week.
We have a full-blown messy area (for sand, water, paint and glueing activities), a role play area equipped with dressing up clothes, a carpet area, a quiet corner, a computer area and also an DVD player with surround sound to wach short education films. We have even installed a popular drinking fountain – another step in children's preparation for the primary school environment.
We now have 'free flow' access to the garden where children can go out into the garden as and when they wish.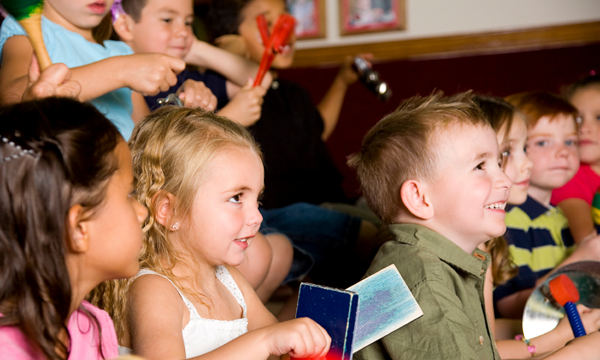 Nursery Education Grant (NEG)
All 3 year olds are entitled to a free nursery education. The NEG is provided from the start of the first term following the child's third birthday. You are able to claim all of your free entitlement – 15 hours in a minimum of 2 days if you wish, offering more flexibility for working parents.
Fresh air and fresh food every day
All our food at Sunny Brow has always been freshly-made daily – long before the new government emphasis on healthy eating in schools.
At 9:30 and 2 o'clock every day, children break for a healthy snack of fruit and water, and at lunchtimes all our toddlers and pre-school children sit at the table for a two-course hot lunch.
We believe that all children should learn their table manners before starting school. If parents need their children to stay with us after 4 o'clock we ask them to provide another healthy snack for a tea time break.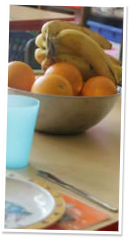 Find out more...
or call us on 01539 729437